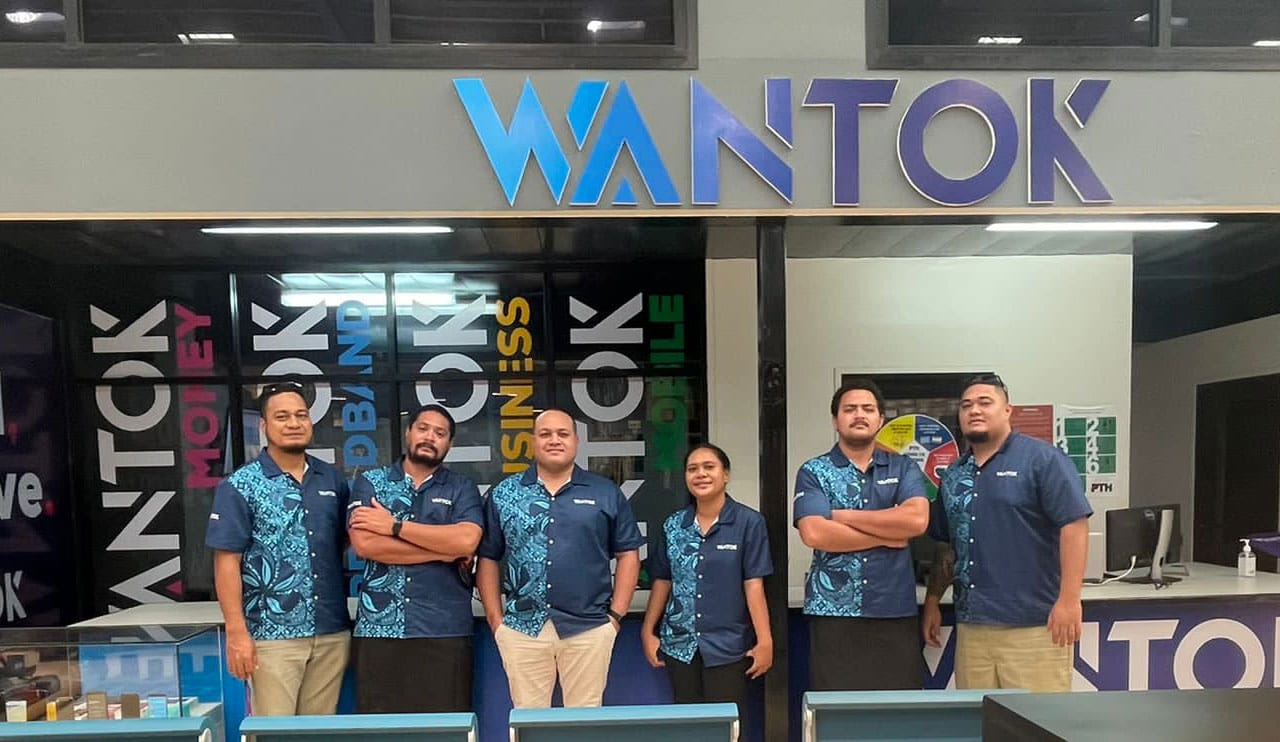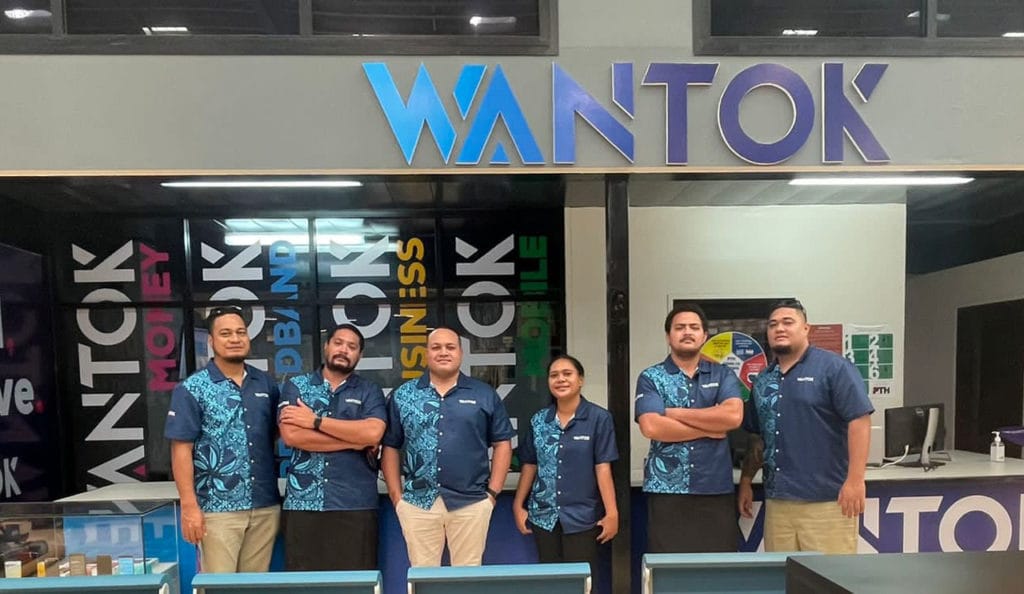 Share on facebook
Share on twitter
Share on linkedin
Share on whatsapp
Share on email
Share on print
25th of May 2022, Tongatapu, Tonga: From today people in Vava'u and Ha'apai can now access money transfers with WanTok Money. With cash-out or cash collection outlets at the PTH flagship stores on the respective island. WanTok Money offers a reliable, affordable way to receive money transfers from Australia and New Zealand.
Money Transfer Service for Vava'u & Ha'apa'i
Powered by KlickEx Pacific, WanTok Money can be received by any mobile phone, on any network in the Kingdom of Tonga. Now almost 80% of Tonga's population can access cash out via WanTok Money.
Speaking from WanTok Tonga's Headquarters today Country Manager, Mr. Dennis Fuapau commented:
"The expansion of the WanTok Money network means that now almost 80% of Tonga's population can benefit from our money transfer service. With zero withdrawal fees and ultra-competitive send rates, WanTok Money is a great way for family and friends abroad to send money back home to Tonga."
He continued, "As a Pacific owned and operated company, it's important to us to keep innovating, expanding our network, and providing Pacific Islanders with first-class yet cost-effective services like WanTok Money".
Mr. Fuapau concluded by saying: "With WanTok Money now offering services in Tonga's three most populated islands it provides a great alternative for money transfers into the Kingdom. Money transfers can be sent online from Australia and New Zealand to any mobile phone in Tonga".
KlickEx Pacific, long term trusted money transfer provider powers the transfers, and cash out or cash collection is available at PTH outlets in Tongatapu and from today also in Vava'u and Ha'apai.
Launched in 2020, WanTok Money provides a network-neutral approach, meaning that all mobile networks in the Kingdom of Tonga can receive money transfers using the service.
For more information visit: www.wantokmoney.com
For more information about WanTok Tonga Network visit:
www.wantokmobile.com OR download WanTok Mobile App from Google Play & Apple Stores.
www.wantokmoney.com
www.wantok.vu
www.wantok.to
ABOUT WANTOK PACIFIC CORPORATION (WPC):
Headquartered in Port Vila, Vanuatu, WanTok is an MVNO across the South Pacific region.
The WanTok system or 'wantokism' is derived from the Solomons Pijin term for 'one talk', meaning from the same language, and implies giving preference to kin in the expectation of a series of reciprocal obligations being fulfilled. 
We provide mobile and banking solutions that are second to none, along with wireless broadband capacity, reliable cloud hosting services, and managed network services in both Vanuatu and the Kingdom of Tonga. WanTok is continually working to stay ahead of the curve, enlisting advanced technologies to fully serve its customer base's primary use communication service requirements.
With WanTok Mobile and WanTok Money, we offer customers the ability to have free calls and messages to other WanTok Mobile users (on the network), and low-cost calls and SMS to non-WanTok Mobile users. WanTok Mobile combines the functionalities of a traditional messenger or chat app with so many more features. This allows the customer to access anyone, anywhere around the world and is all wrapped up in one simple and easy-to-use app. In addition, the WanTok Money facility offers customers a low-cost, easy-to-use solution and is one of the fastest payment systems in the Pacific.
Our key goal with WanTok Money is to economically modernise cash payments and distributions, to increase financial inclusion in the Pacific region. 
Everything we do is about connecting people – online, by mobile or through transferring money. WanTok connects you to the people you care about – friends, family, or business partners, through the dialect of the modern digital world.
WanTok Tonga
T:   (+676) 24500
E:   info@wantok.to
PTH Building,
Hala Taufa'ahau,
Nuku'alofa,
P.O. Box 2867,
Kingdom of Tonga.
WanTok Vanuatu
T:   (+678) 900 0000
E:   info@wantok.vu
Level 2, WanTok Haos,
Nambatu,
Port Vila,
P.O. Box 3042,
Vanuatu.